First International Bank & Trust Acquires InterceptEFT
And Looks Forward To Growth and Increased Value
Announces InterceptEFT is Becoming Kotapay with Transition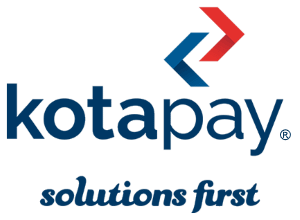 [FOR IMMEDIATE RELEASE: April 3, 2018 | Fargo, ND] — On April 2, 2018, North Dakota based, First International Bank & Trust closed on the acquisition of leading electronic payments processor, InterceptEFT.
"Today begins a new era for our company," said Stephen L. Stenehjem, CEO and Chairman of First International Bank & Trust. "Today, we become a critical behind-the-scenes partner for over 74,000 companies nationwide as we ensure payments reach their intended destinations. I'm looking forward to the synergies that will be formed to create a wider array of offerings for customers of InterceptEFT and First International Bank & Trust."
InterceptEFT, founded in 1993 and based in Fargo, ND, has been a leading electronic payments processor serving companies throughout the United States. All employees, including local owners, Craig Dresser and Bryan Smith plan to continue with the merged company and are committed to helping this partnership succeed.
"I am excited for what this partnership will do for our customers," said Craig Dresser, CEO of InterceptEFT. "Being a part of First International Bank & Trust means that we are backed by the security and soundness of a regulated high-performing bank giving our customers more peace of mind. It allows us to expand our product and service offerings, increase our fraud detection and prevention measures and create a more streamlined and efficient operation."
Bryan Smith, President of InterceptEFT further explains, "It was important for us to find a partner that would also be a good match culturally for our employees and our customers. We have built a strong reputation for high service levels, expertise and reliability for handling over 50 million electronic transactions annually. I'm confident that the value to our customers will increase due to this partnership."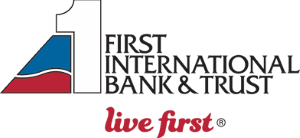 First International Bank & Trust understands the powerful engine of electronic payment processing and the important role it plays in the business economy. Recently, they received certification from the Third Party Payment Processor's Association (TPPPA) for their Compliance Management System, making them the first TPPPA member bank in the nation to hold this designation.
The Bank further announced plans to-rebrand InterceptEFT as Kotapay. "We are embracing this new beginning with a new name," said Peter Stenehjem, President of First International Bank & Trust. "We chose a name that connects with our region as two successful companies based in North Dakota and serves us well for future growth and development within the payments industry."
For existing InterceptEFT customers, it will be 'business as usual' with no disruption in service while leadership works together on plans for future growth.
###
First International Bank & Trust is owned by Watford City Bancshares, Inc., which is owned by the Stenehjem family. First International Bank & Trust is a full service, independent community bank, a member of FDIC and an equal housing lender. First International Bank & Trust has been in business since 1910 and today operates 27 locations in North Dakota, Minnesota and Arizona. More information about the company can be found at www.fibt.com.
InterceptEFT, located in Fargo, ND, offers electronic transaction services including direct deposit, direct payment, credit card processing and ACH Management/Origination software for financial institutions. Since 1993, InterceptEFT has been a leading ACH and credit card processing provider serving over 74,000 customers coast-to-coast. For more information, visit www.kotapay.com.